Chain of Survival
The Chain of Survival refers to an integrated system of care for out-of-hospital cardiac arrest (OHCA). When a bystander calls 9-1-1 after someone suddenly collapses, Telecommunicator Cardiopulmonary Resuscitation (T-CPR) can be enabled, increasing the likelihood that High Performance CPR (HP CPR) can help restore circulation.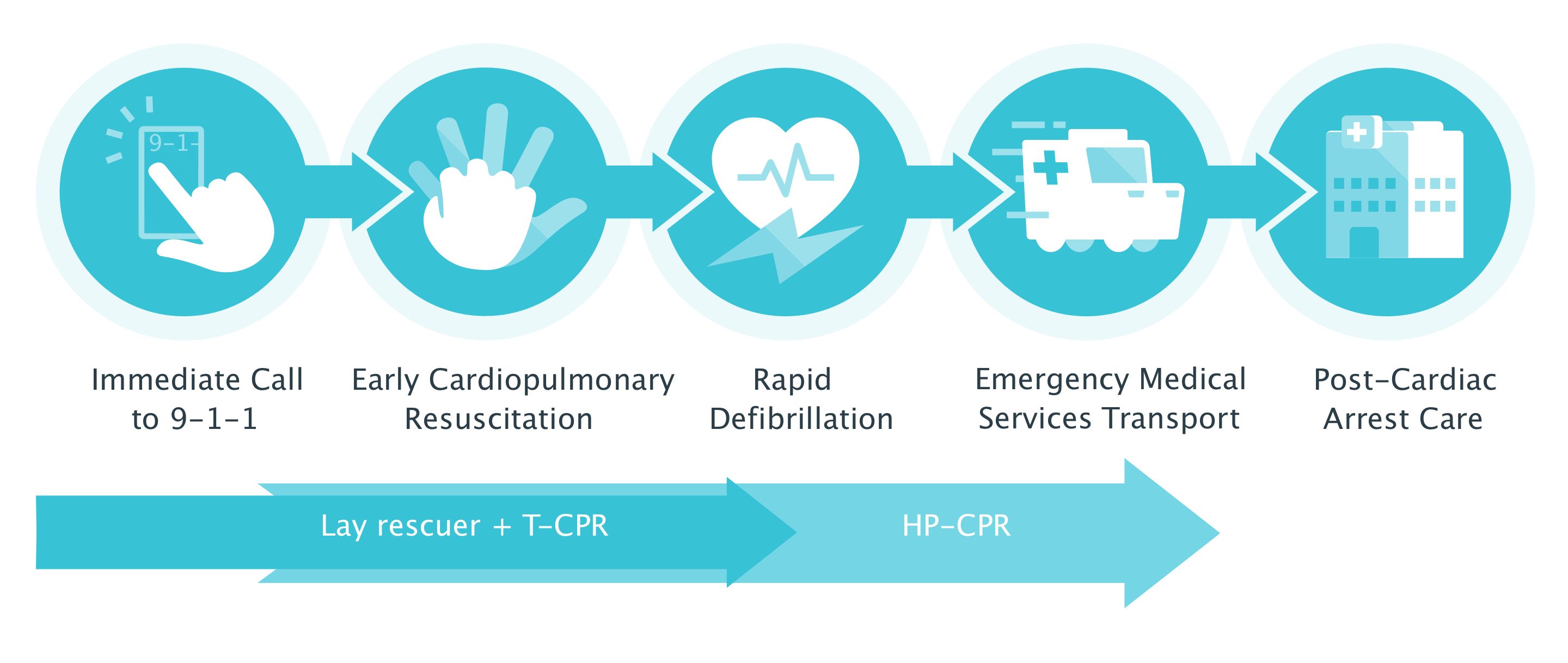 Community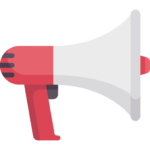 Early recognition and prompt action by the community is essential to improve OHCA survival. Chest Compression-only CPR (CCR) and Automated External Defibrillation (AED) are key interventions that greatly improve the chance someone survives an out-of-hospital cardiac arrest (OHCA). For every 1 minute the passes without these necessary interventions, the chance of surviving an OHCA decreases by 10%.
A goal of Texas-CARES is to build awareness and facilitate training for communities that can then play their important role in the Chain of Survival across the state. One such initiative already taking place is the annual Texas Two Step CPR event, which has trained thousands of people since it first started outreach on the benefits of CCR.
Learn More
9-1-1 Dispatch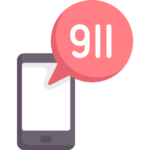 9-1-1 telecommunicators process emergency calls and/or dispatch appropriate units to the scene. They often provide patient care instructions for callers to follow until professional rescuers arrive and assume care. These instructions can be the difference between life and death in cases of out-of-hospital cardiac arrest (OHCA).
What is Telecommunicator CPR?
Telecommunicator CPR (T-CPR) (also called "Dispatcher-Assisted CPR" or "Telephone CPR") is a process where the person taking the 9-1-1 call:
helps the caller identify when a person is in cardiac arrest
gives the caller instructions for performing CPR
coaches the caller to perform CPR continuously until professional rescuers assume care.
T-CPR has been shown to save lives across the world and is extremely cost-effective, requiring almost no capital expense. The value in lives saved cannot be measured.
Texas-CARES offers 9-1-1 centers a data collection tool for tracking their performance on OHCA calls. Data can be used for consultation with individual providers on specific events and to identify staff-level patterns in care.
CPR LifeLinks, a federal resource for implementing best patient care practices, can help 9-1-1 centers achieve the American Heart Association T-CPR time interval standards shown here: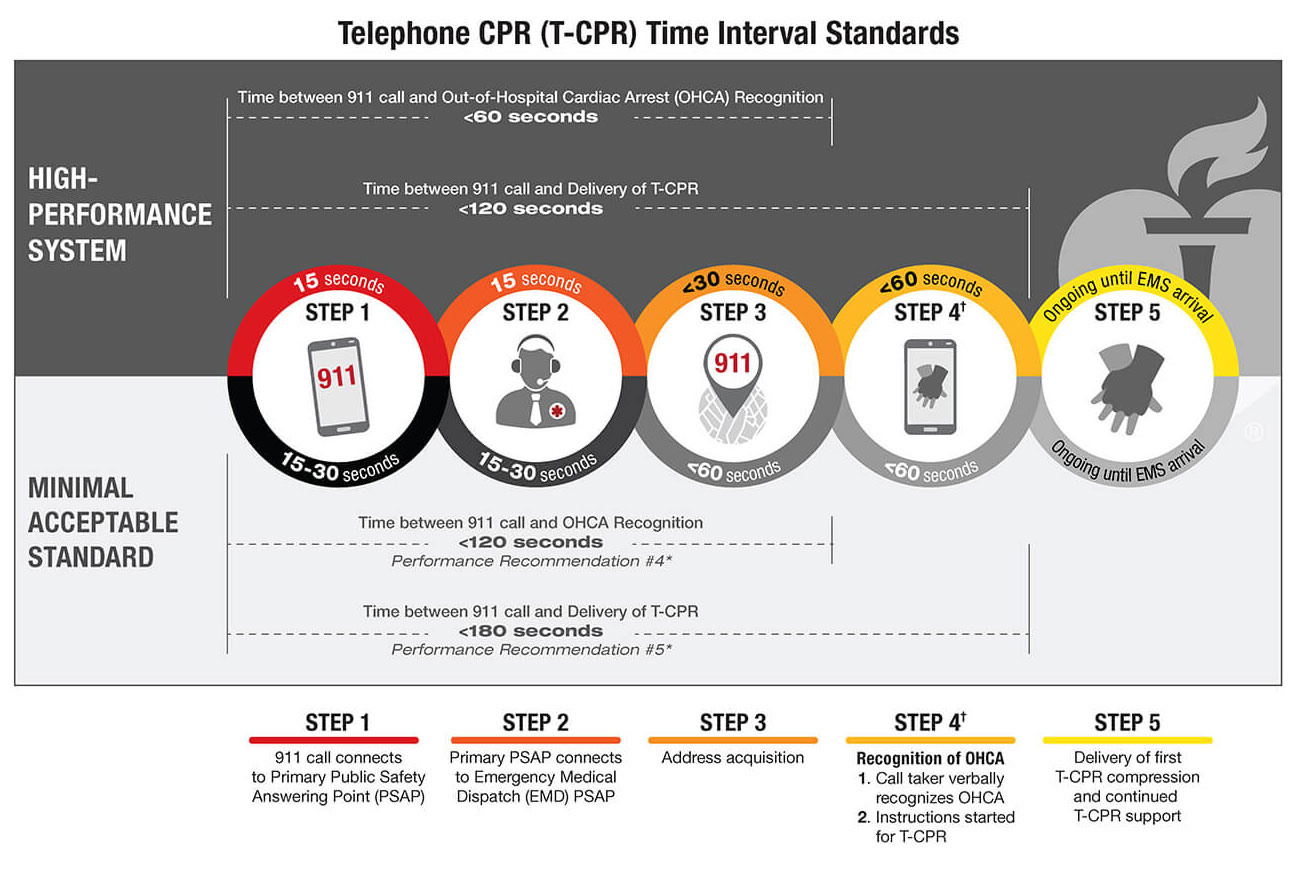 Contact Us
EMS
First Responders play a key role in out-of-hospital cardiac arrest (OHCA) outcomes. Swift patient assessment and "High Performance CPR" are critical to saving lives.
What is High-Performance CPR?
High-Performance CPR is an expertly-performed, choreographed, and measured resuscitation attempt. It requires sound individual skills and seamless team performance.
HP-CPR is the foundation of successful resuscitation and is the most important EMS therapy in treating out-of-hospital cardiac arrest (OHCA). Other interventions, such as advanced airway management and drug administration, should never interrupt CPR or compromise chest compression quality.
The table below cites the American Heart Association performance recommendations for EMS CPR, causes and effects of shortfalls in care, and key points for providers.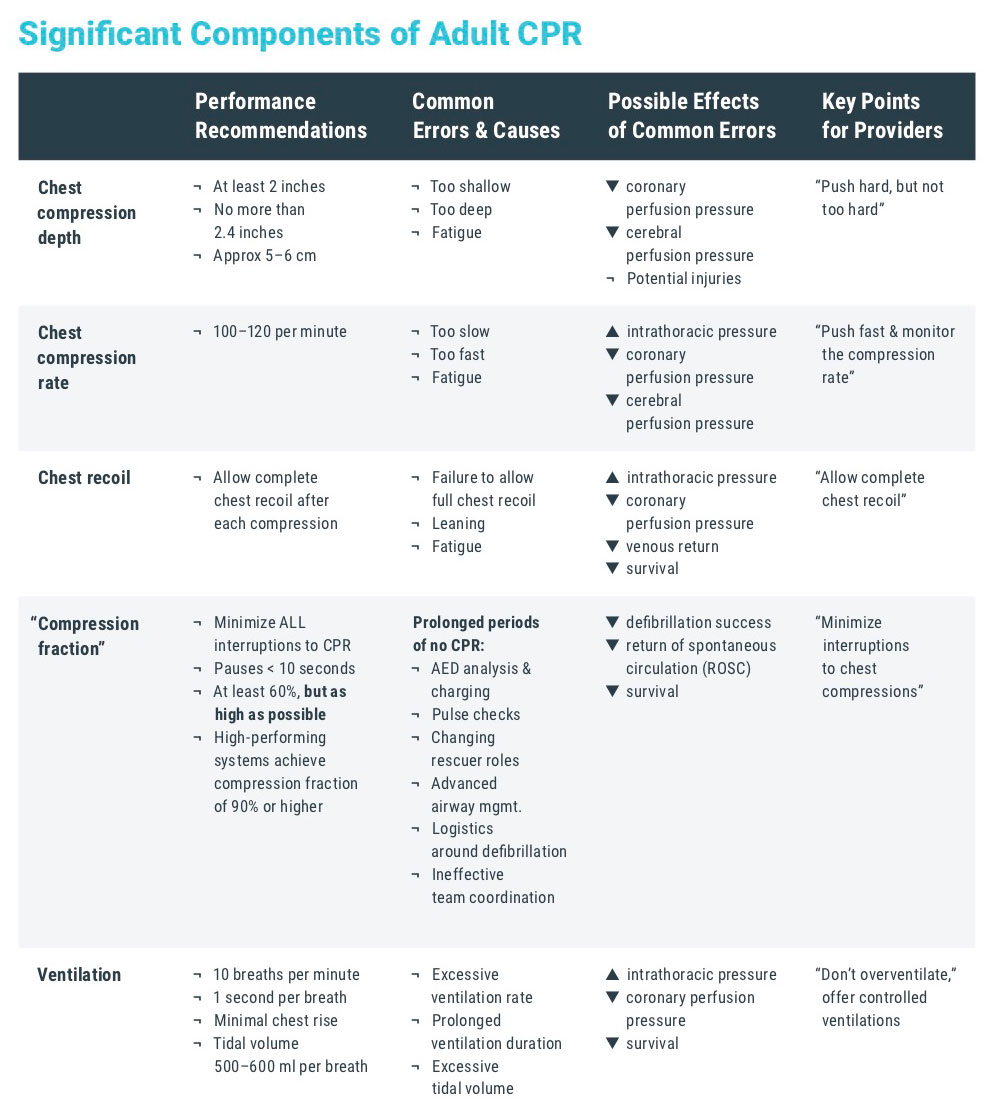 Texas-CARES makes available a data collection and reporting platform that allows EMS agencies to measure OHCA care. CPR LifeLinks, in turn, provides guidance and resources to help agencies optimize their care.
EMS QI in Harris County ESD#48
The EMS quality improvement project among interested Texas-CARES participants includes implementation in EMS agencies of nationally vetted, evidence-based prehospital guidelines and best practices for management of out-of-hospital cardiac arrest (OHCA). One such agency is Harris County Emergency Service District #48, which is located 28 miles west of Houston, Texas. This agency responds to a suburban population of 150,000 residents and has a call volume of approximately 8,000 every year.
Improvement efforts focus on comparing performance measures based on data before and after EMS agency personnel receive didactic education and scenario-based training that repeatedly and explicitly emphasize a team approach to minimally interrupted cardiac resuscitation. Performance measures are based on quality improvement variables related to chest compression depth, rate, and release velocity, and ventilation rates, which are recorded by EMS resuscitation equipment. CPR process files generated from resuscitation monitor equipment provide the basis for case-by-case agency feedback.
Contact Us
Hospital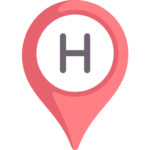 Texas-CARES aims to help achieve an organized, evidence-based approach to post-resuscitation care in hospital. Without quality inpatient care and key hospital-based interventions, the efforts of bystanders, telecommunicators, and professional pre-hospital rescuers can be for naught.
The CARES registry allows hospitals to measure their care and outcomes according to the following data fields: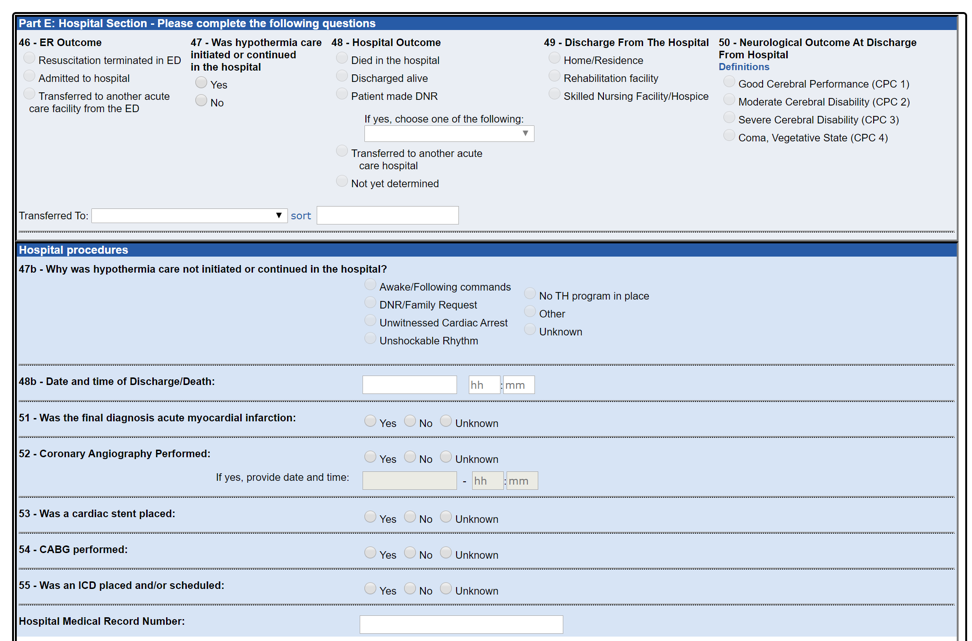 Patient records are compiled into data sets hospitals can access at any time. Standardized CARES reports, always at the user's fingertips, can shed light on patterns of care useful to hospitals aiming to improve their care and outcomes.
Contact Us